CALTECH MILLIKAN HALL
CALTECH

In adapting two floors of the former library tower building into offices for the Caltech Institute Relations and Development Department, guiding principles for the interior renovation project included:
Collaboration is the most critical aspect of the work of the Institute, and the environment - in terms of programming, planning, and character - should enhance and stimulate collaborative team interactions.
A chief charge of the project is to balance the need for office privacy (both acoustic and visual) against the desirability to maximize both daylight and views throughout both floors.
Specifically, the views north to the mountains should be embraced.
Durability in performance of systems and materials is critical due to the challenges of obtaining funding for ongoing, routine maintenance of buildings.
ADA accessibility needs to be addressed per floor.
Maximize flexibility for future renovations.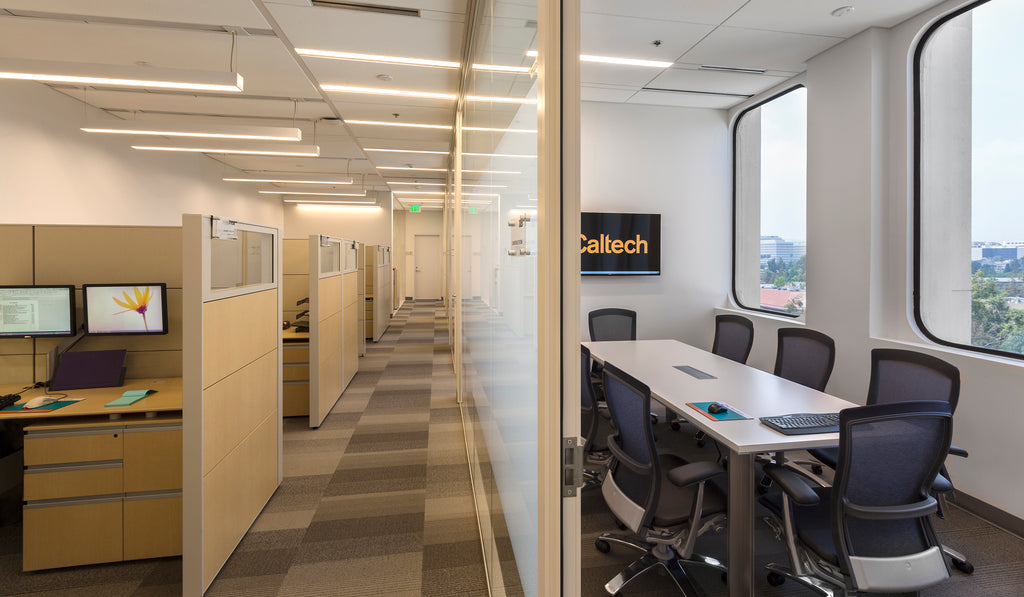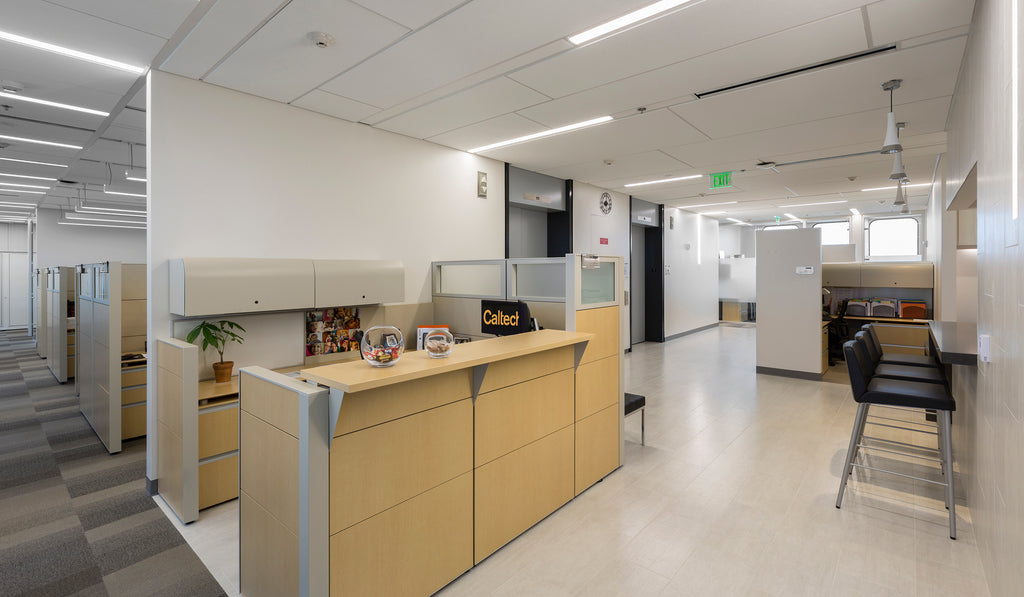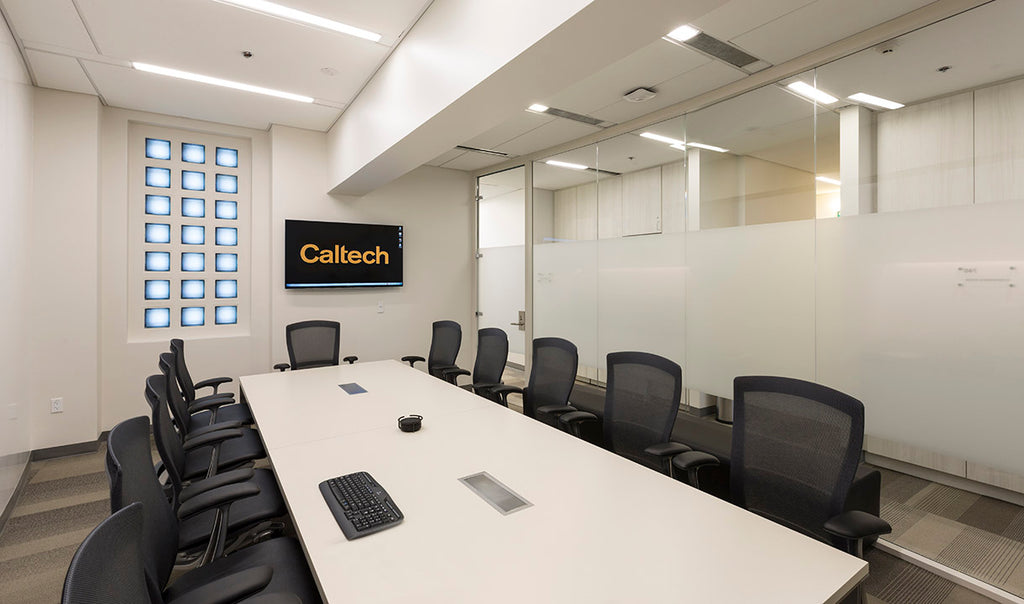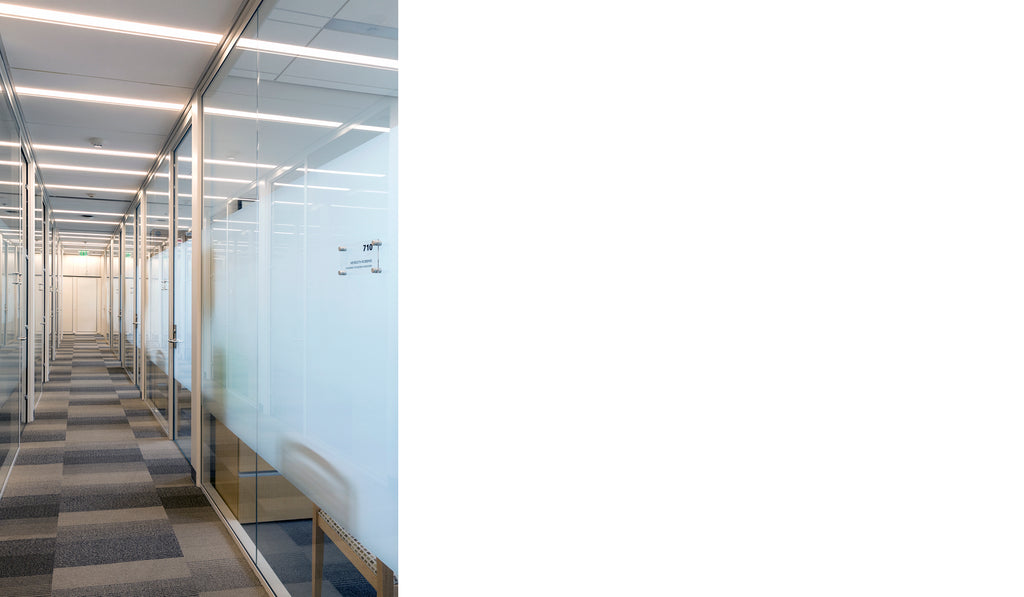 ---